Fully Loaded C1 Thigh Strap Kit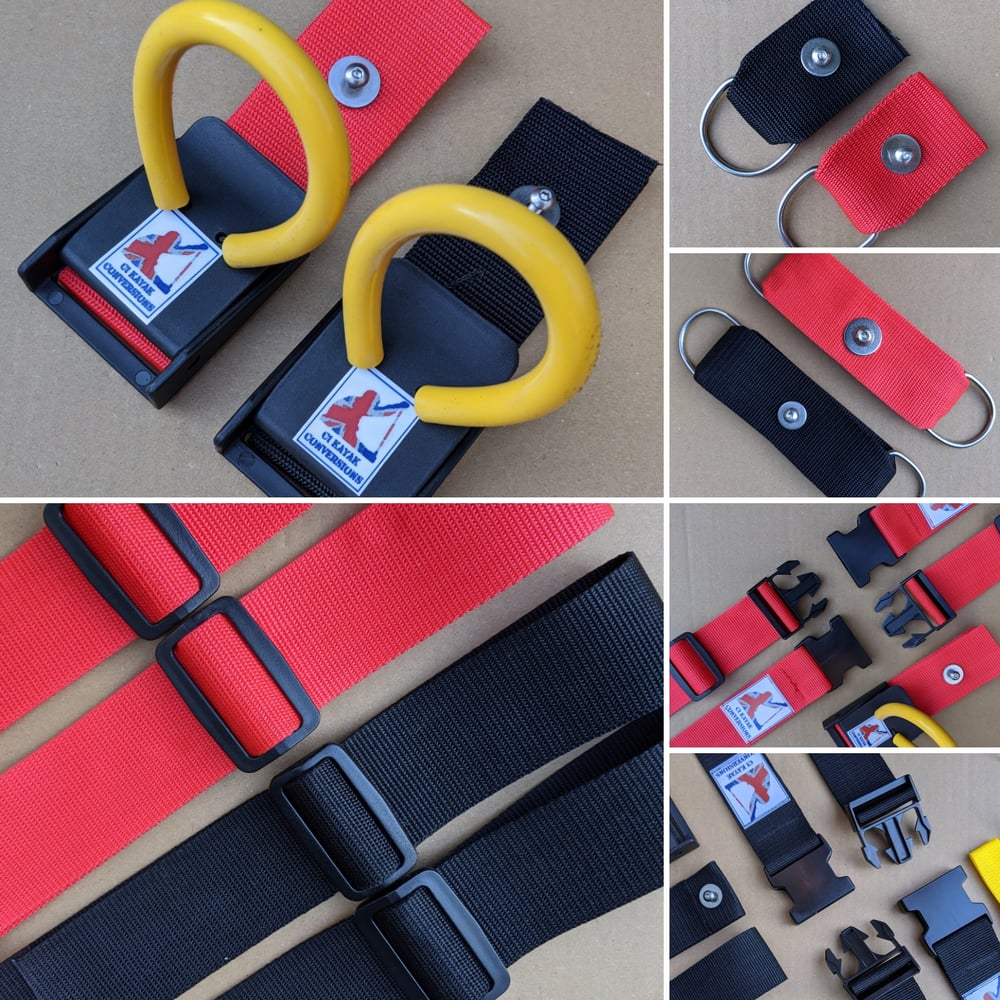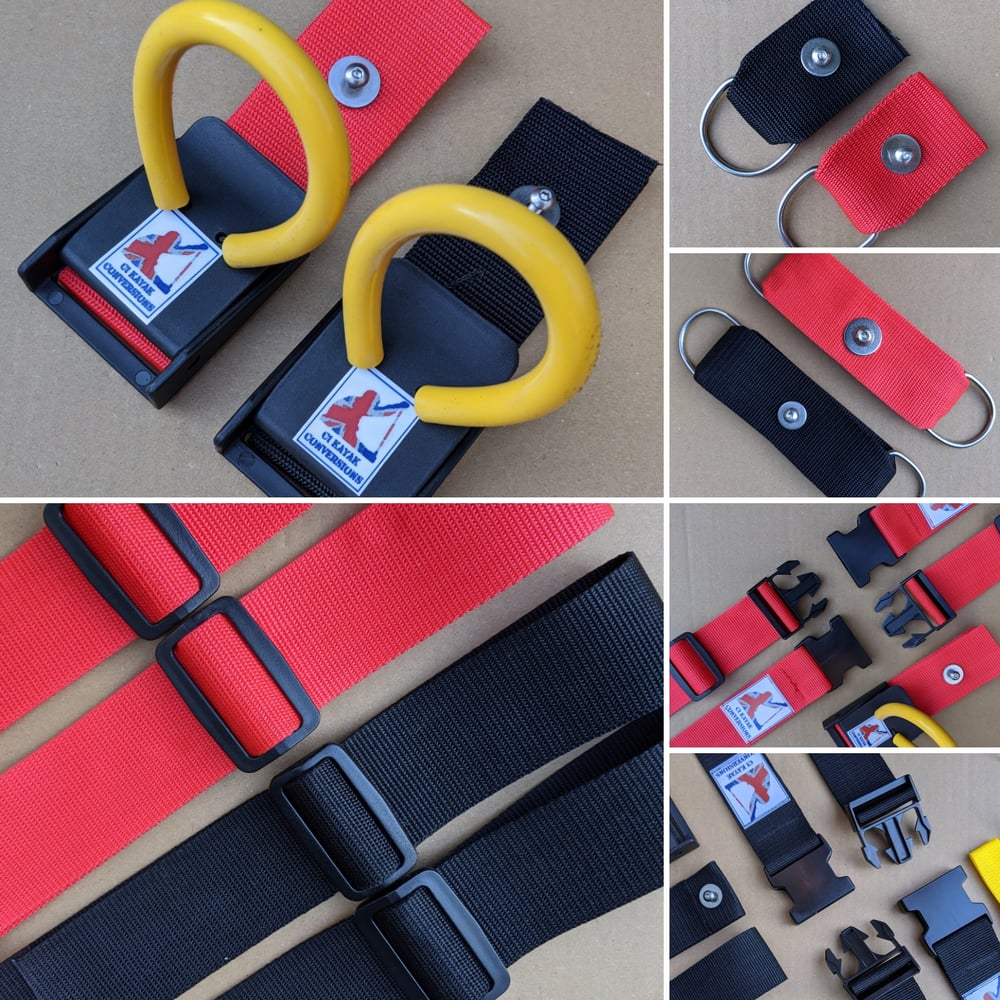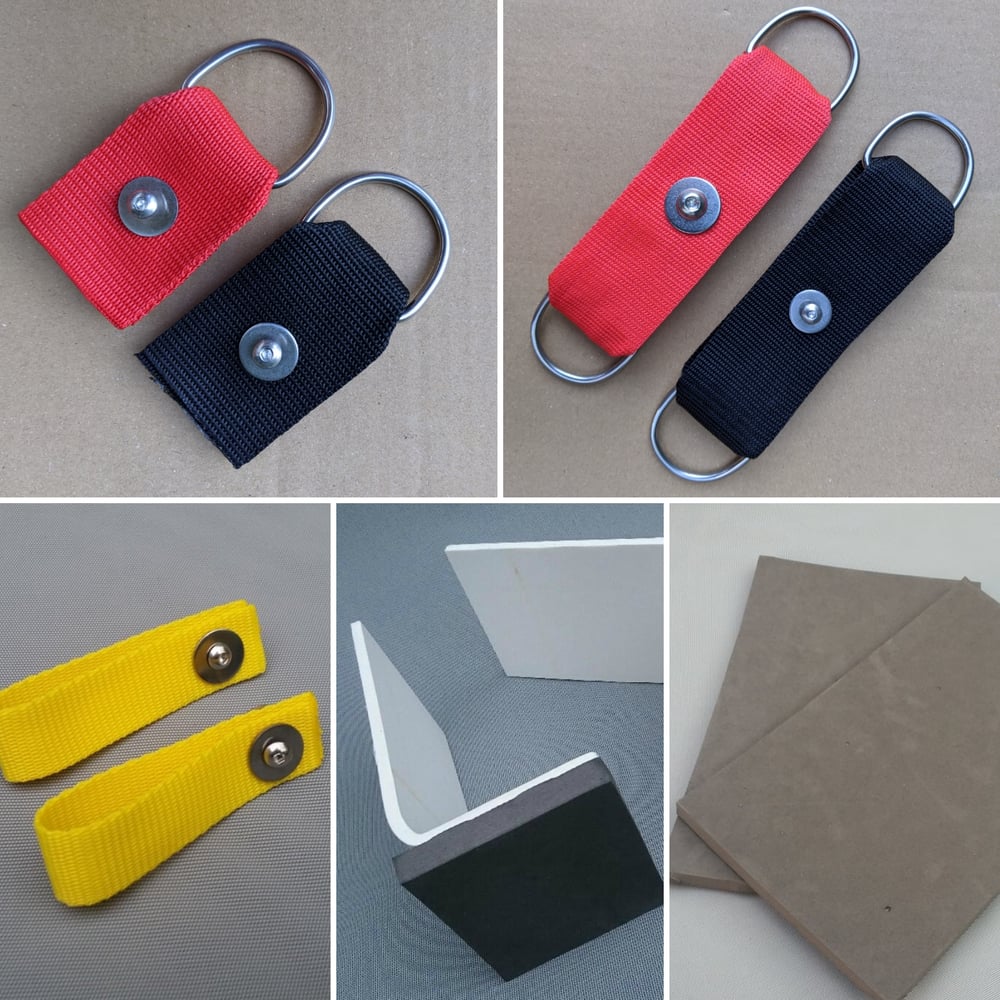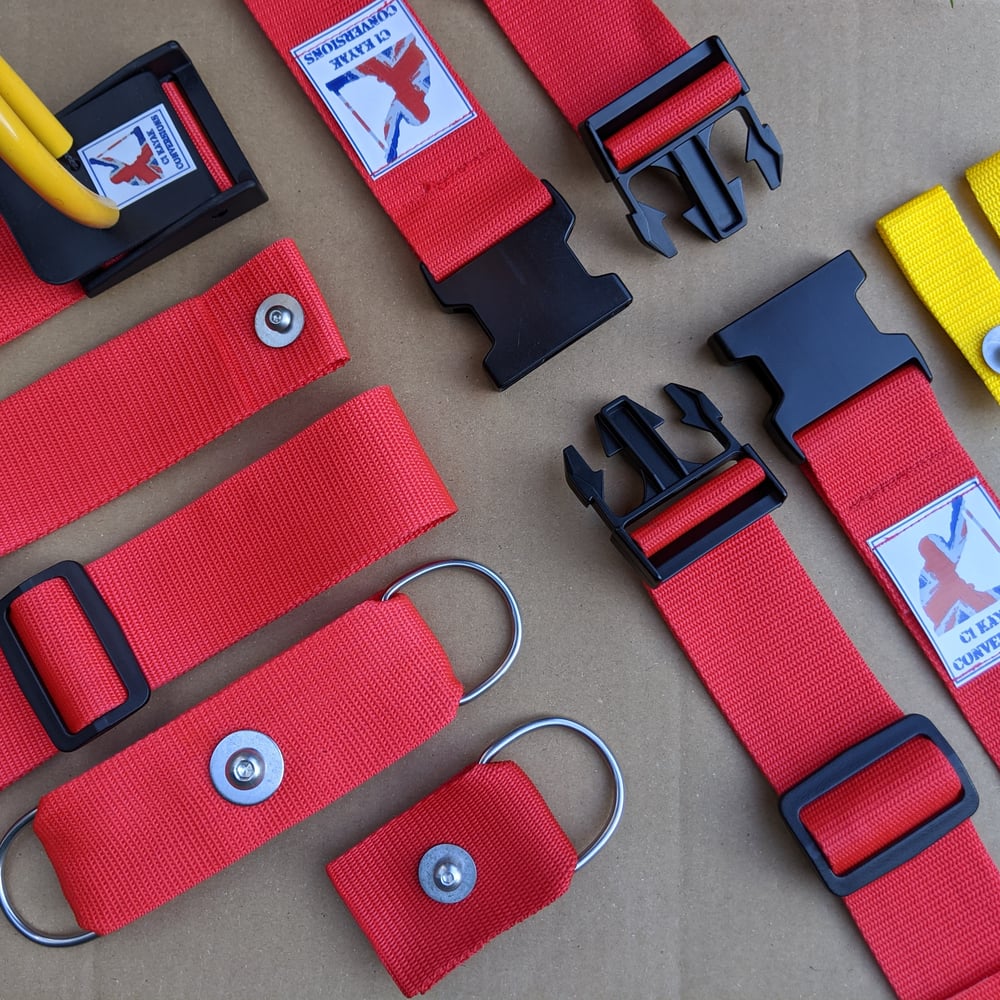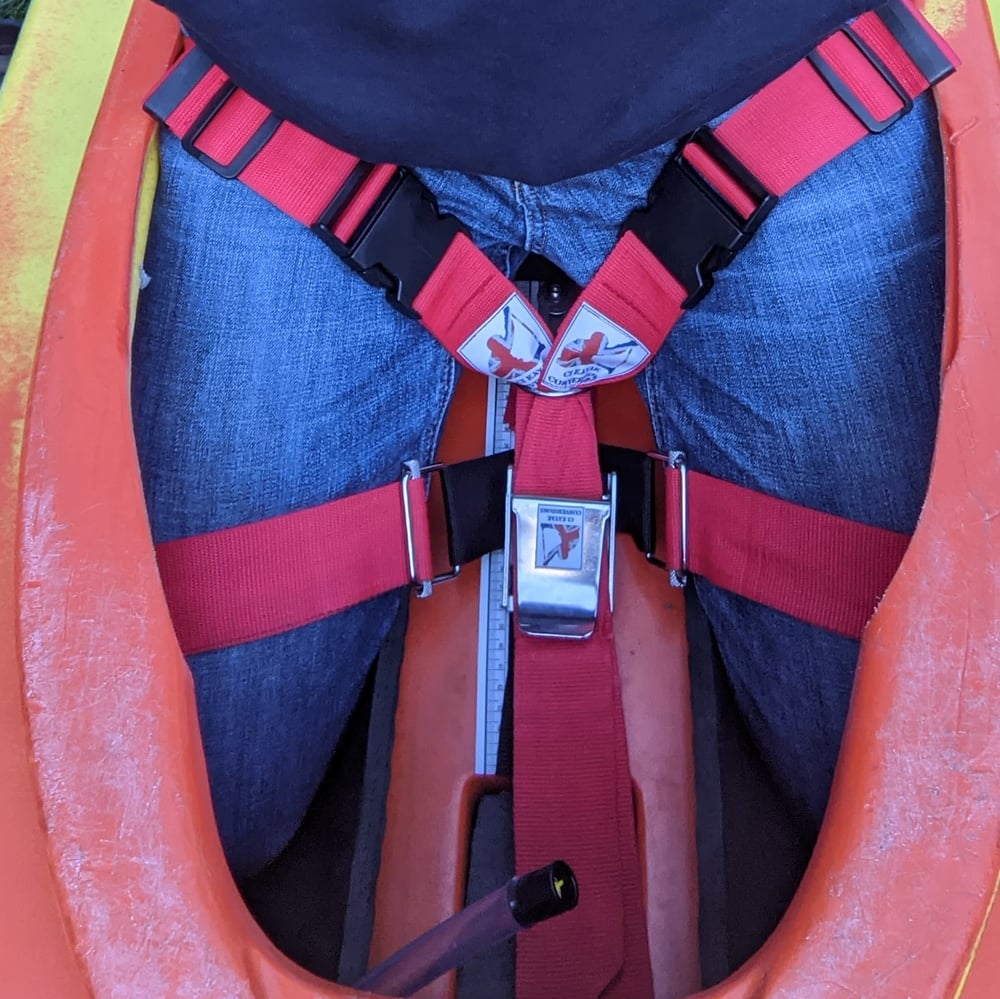 All the straps and bits you need to complete your own C1 Kayak Conversion. You've built your saddle from foam and now need to outfit it. Try this out! everything but the saddle.
Yellow 25mm Webbing loops
Pair of Upper Thigh Straps
Crotch Anchor
Knee Strap Anchor
Pair of knee Straps
Quick Release Buckle This is now Stainless Steel(5th Photo)
Pair of Hip Pads
Pair of Knee Pads
Comes with Stainless A2 nuts, bolts and washers to fix to your own conversion. This is a significant saving of buying these parts separately.