C1KC OC1 Thigh Strap Kit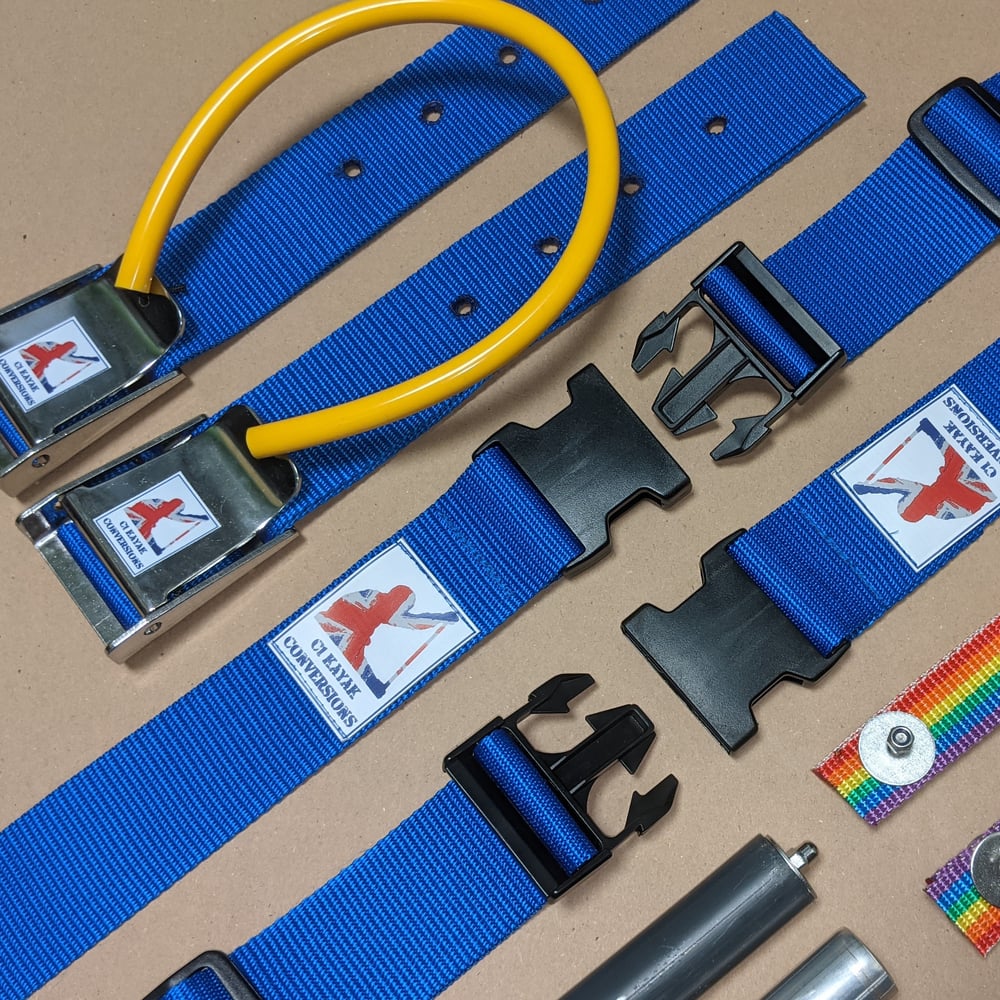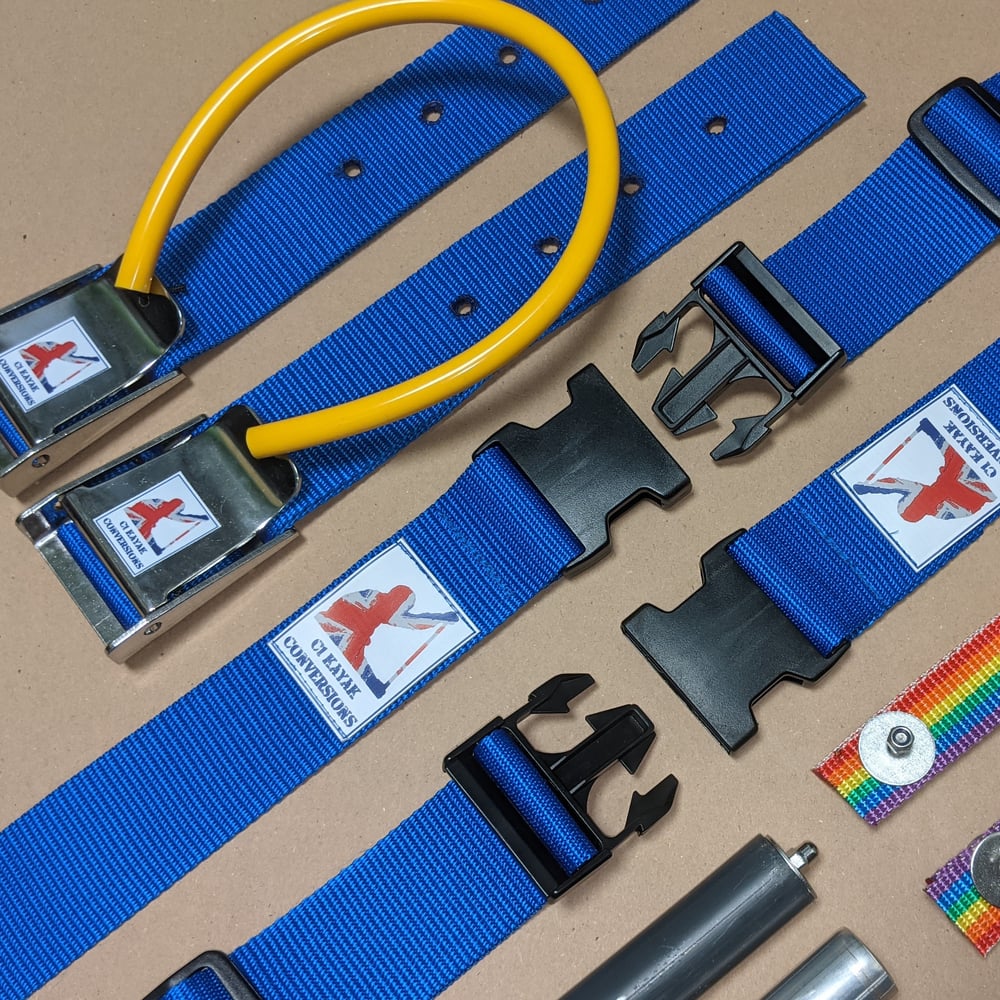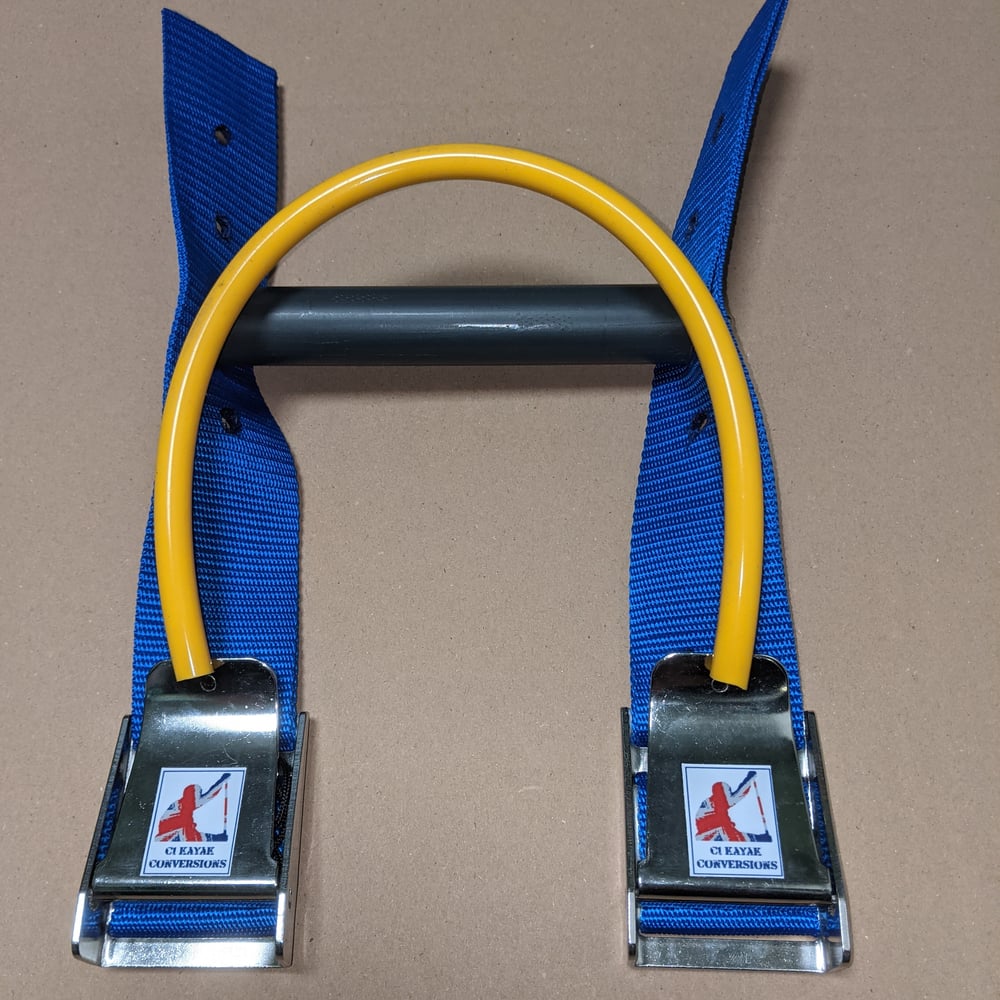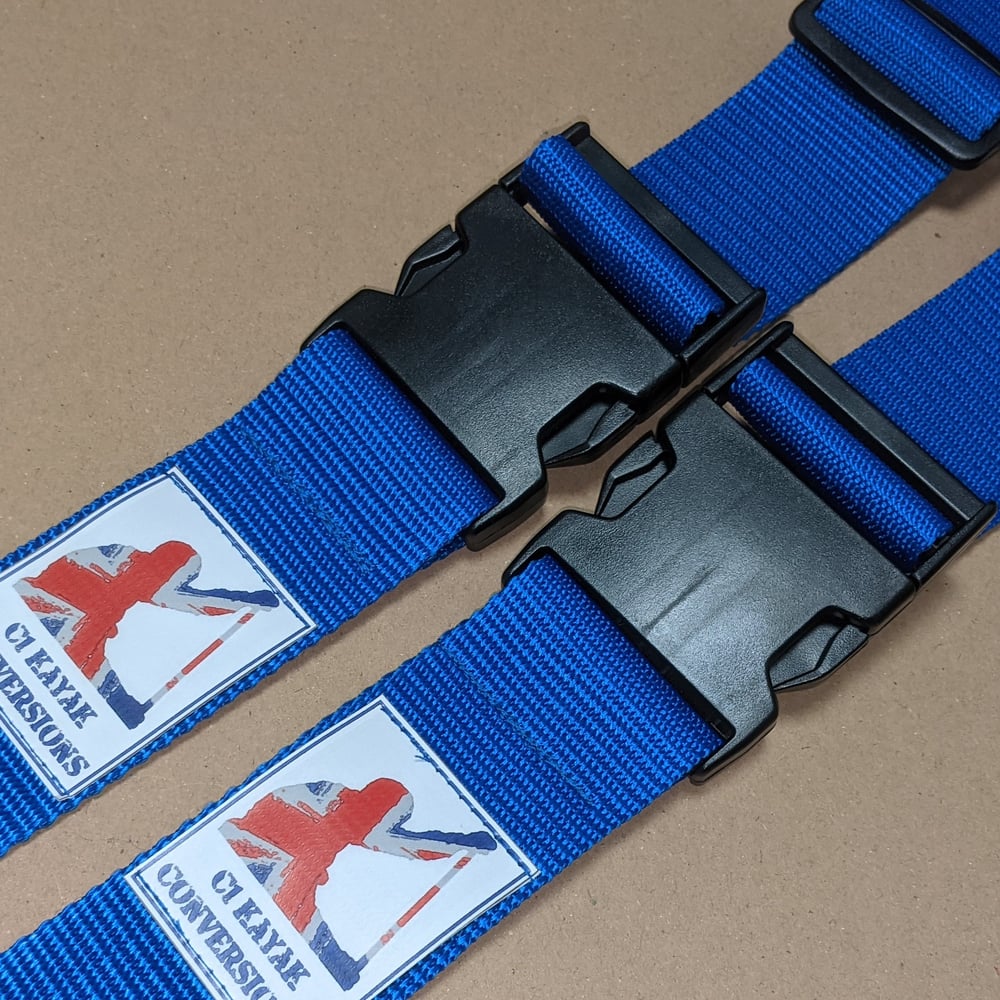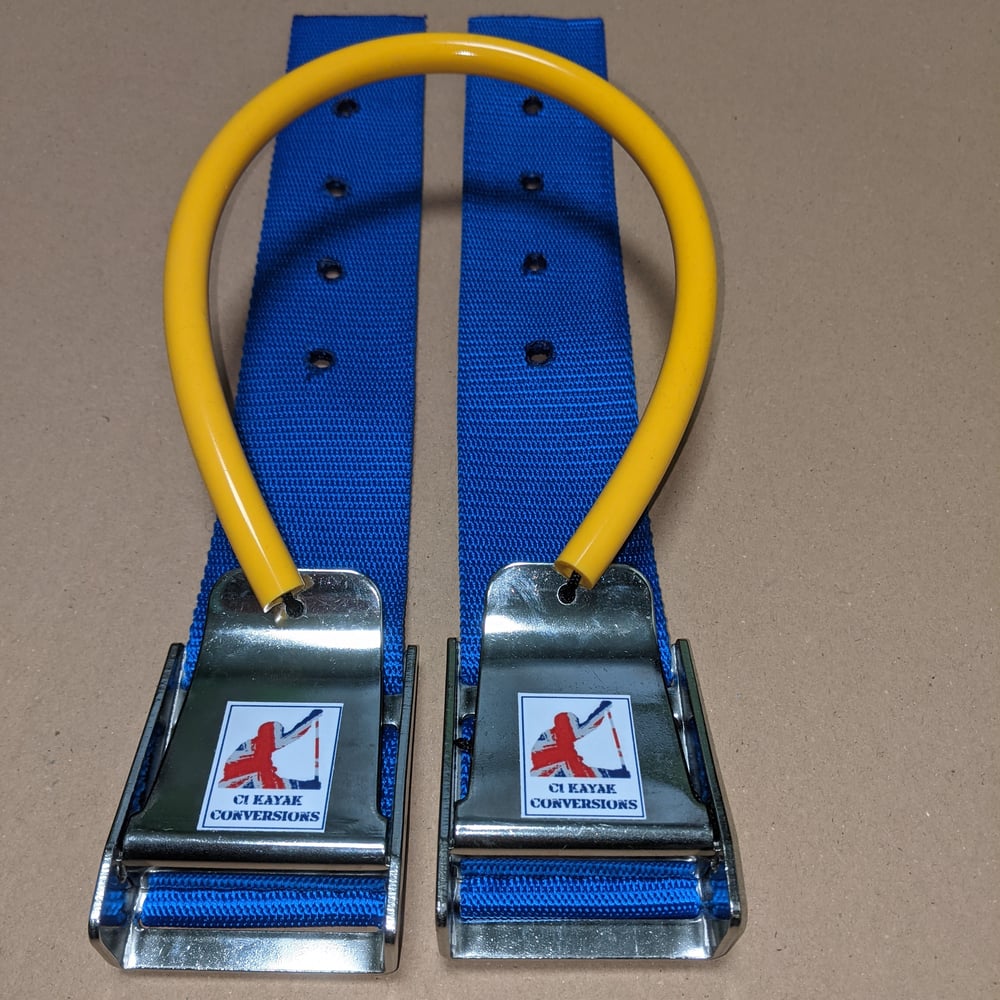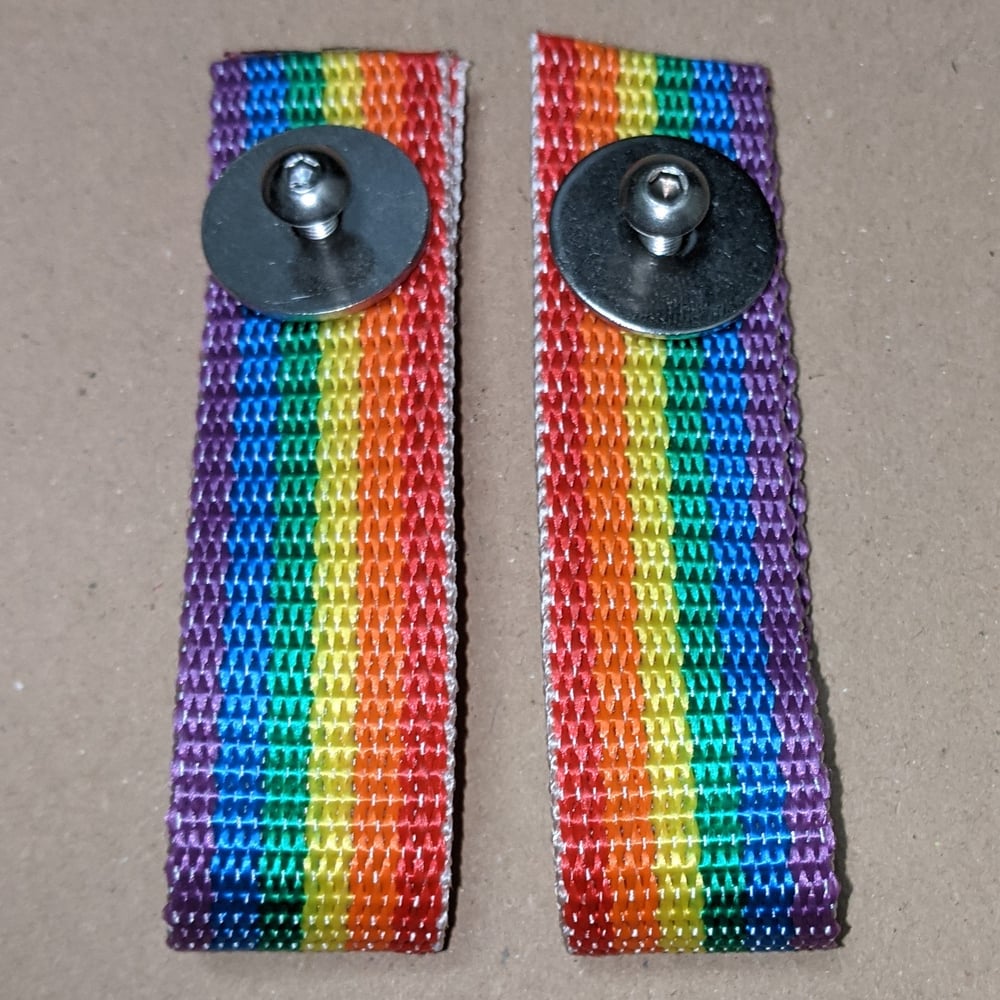 OC1 Thigh Strap Kit includes
Two Stainless Quick Release Buckles with multiple fixing locations, cord and grab handle.
Pair Adjustable C1 Thigh Straps with extra long length for larger OC1 cockpit.
Pair webbing loops.
PVC Dowel with stainless threaded bar, washers and dome nuts. This is made to the width of your foam saddle. Add the width in notes on the order.
Foam cutting tube.
You will need to alter the length of the yellow pull to suit you and your boat and its position.
You may need to adjust the length of the rear section of the thigh strap.